GLA:D® Australia Training for Physiotherapists - Online Sessions
This page contains all the information needed for the upcoming GLA:D® Australia Online Course in August.
In preparation for the course please read through and action each section below.
Information and links for each session are located under "Course Details".
The course will be completed online and you will need access to the following for the entirety of the course (Module 1, 2 and 3):
A tablet or computer (laptop or desktop) with a big enough screen to read and understand the presentations. Please download, and view, the following in full screen as an example – Presentation Example
A webcam, either attached via USB or built-in to the tablet or computer

We recommend headphones with a built-in microphone (usua

ll

y supp

l

ied when

you 

purchase a smart 

phone) to decrease feedback from the audio in the presentations; alternatively you can use the built-in speakers and microphone in most tablets and computers – instructions on testing your audio are below
A small, quiet and well lit room, with a comfortable place to sit – a study or clinic treatment room would be appropriate
The practical component (Module 2: ~3 hours duration) will also be completed online and you will need access to the following for Module 2 of the course: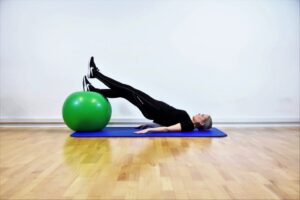 In preparation for the course please test audio for the tablet or computer you will be using to attend the course.
Click any of the session links below
A pop-up will appear stating "waiting for host to join"
Click the "test speaker" button on the pop-up
Test both your speakers and microphone, following the prompts on your screen
During the course you will be able to adjust your audio and video settings by clicking the small arrow next to the "mute/unmute" button or "video" button.
Please note - Recording of Course
GLA:D® Australia will record all components of the course, including Modules 1, 2 & 3, for training and quality purposes. These recordings will not be made available to individuals following the course. If you have any questions please contact glad.australia@latrobe.edu.au